Cobblestone Samples » | Colors & Finishes » | Request Estimate »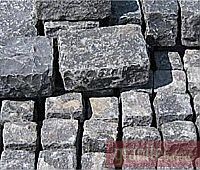 Hardscape is an integral part of any kind of landscaping. In effect, this is the base of all kinds of landscape design and the materials that are used in it, decide what the total impact of the setting will be. Granite cobblestone is one of the best materials to be used in residential and commercial landscapes. These granite cobblestones are very popularly used as a paving material and a number of architects and contractors across the U.S and the Caribbean prefer using it in their projects.
Versatility
In addition to its paving application, granite cobblestones can be used in a number of other applications, such as patios, walkways, driveways, decks, courtyards and pedestrian walks and in a number of churches and public properties around the U.S and Caribbean.
This material looks natural and is very durable too. It is a low-maintenance material that is extremely functional and versatile which makes it cost-effective in the long run.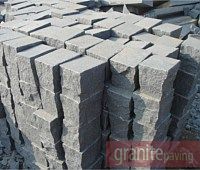 A number of architects and landscape designers order Granite Paving's high-quality granite cobblestones and we have the capacity to handle orders of every scale. Today, the focus is on creating spaces that have a number of natural products and construction materials and these cobblestones fit the bill to perfection.
Customizing Services
When any construction field professional approaches us for granite cobblestones, we ask where they intend using them. If they are not too sure about the kind of shape and size that would be suitable for that specific application, we suggest the ones that would be best suited for that use. In addition, since this material is available in different sizes, shapes and colors, it becomes imperative to know what the setting is going to be.
For example, if driveways, patios or any other walkways have to be paved, we might suggest a mix of grey, green and brown granite paving. This adds a stunning effect to the landscape and increases the value of your property too. We are also able to provide you with fans-shaped, rectangular, square or round-edged granite pavers and the mesh granite cobblestones make installation quick and easy.
The Best Materials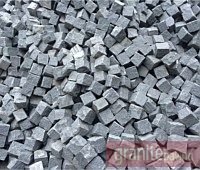 When you come to us, you get the best finishes and variety of granite colors to create the look and ambience you are aiming for in your project. Simply tell us what your requirement is and we will provide you with granite cobblestones that match your project requirements. We have very affluent customers sourcing granite cobblestones and landscape designers, builders and architects trust the granite paving materials we supply.
High-Quality Materials
If you are looking for elegant Hardscapes, that have a unique touch, contact Granite Paving today and see what we have on offer. Regardless of what your granite paving needs are, you are sure to find granite pavers that are perfect for any kind of application. We are the preferred suppliers of granite cobblestones in the U.S and Caribbean for the past number of years. Contact us today for the best materials and the best quotes and you can be assured that every piece that is sent out to you is of the best quality.