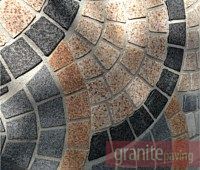 We at Granite Paving have become your number one stop for the best Granite paving stones in the U.S and the Caribbean. There is no doubt that the addition of granite stones to any residential or commercial landscaping project will increase the level of aesthetic appeal instantly. Not only is granite visually appealing, but they are also amongst the most durable of natural stone products.
These unrivaled characteristics makes granite paving stones the ideal material choice for a wide range of hardscape projects including patios, driveways, walkways, pool decks, sidewalks and streets.
One of the reasons we ventured into the Granite paver industry was due to the real lack of custom granite products on the market. So, we focus on our production and engineering procedures to ensure we were going to be able to offer the most superior custom granite pavers the industry has ever seen. And today we can say that we have accomplished this and became the leading supplier of granite paving stones in the U.S and the Caribbean.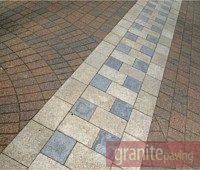 Let us now discuss some of the reasons why we are the first choice for hardscape granite products by architects, designers, landscape contractors, engineers, builders and homeowners alike:
Variety: we are not only the premier supplier of granite paver's but we also supply a wide range of stone pavers that include porphyry pavers, basalt pavers, and cobblestones. We have the right material for the type for a variety of hardscape applications.


Quality: our granite and other stones are quarried from the best locations to ensure that you have the highest-grade stones for your hardscape projects. We want our clients to be rest assured knowing that our stone products are top notch and will last a lifetime. All of our products are tried and tested to ensure they meet industry standards.


Choices: we understand that every client is different and have their own design, taste and style to meet. That is why we offer our granite stones in a wide range of shapes, sizes, colors and textures. This enables you to create that unique stone addition to your property.


Green: if you are concerned about using 'green' products then look no further than granite. To start off with they are a natural stone and will last a lifetime. Granite, along with many other natural stone can always be used again for another application. Because they are so beautiful, durable and versatile; you may like to move them from your patio and onto your walkway. In effect they are a recyclable product!