Would you like more information about
GRANITEPAVING.COM
products and services?
You can reach us by e-mail, phone or regular mail. We look forward to hearing from you.
CALL US TOLL FREE:
1-888-513-6374
Fax:
561-998-0536
Corporate Address
South Florida
6401 E Rogers Cir Ste #2
Boca Raton, FL 33487
WE SHIP TO ALL STATES WITHIN THE CONTINENTAL US, HAWAII, & CANADA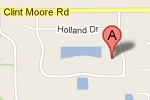 Click here to view map »
Please complete the form below to send us an email. Fields marked with
*
are required in order to submit the contact form.